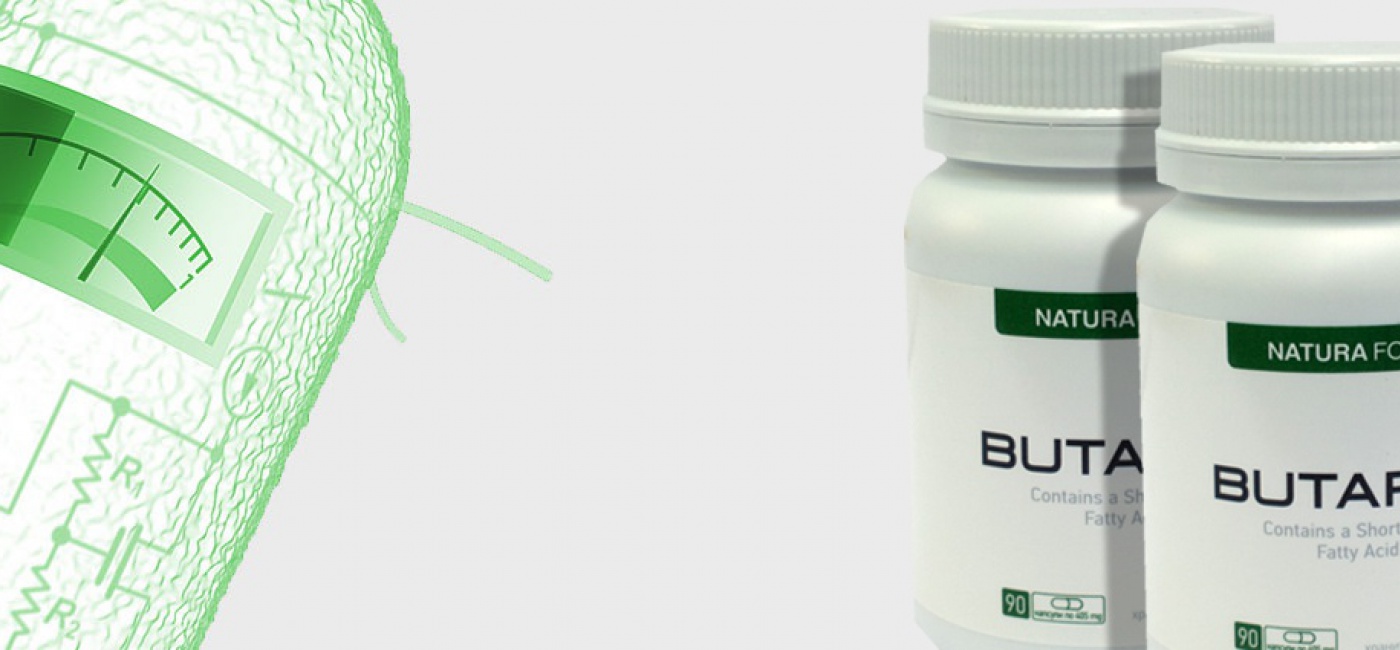 DOSAGE:
The usual dosage is 3×1 caps. daily with food.
For a more expressed effect and rapid achievement of the desired effect, the dose may be increased up to 3×2 caps. daily with food.
CONTRAINDICATIONS:
So far there have been found no contraindications to the use of butyric acid.
SPECIAL WARNINGS AND PRECAUTIONS
It should be taken into account that intake of high doses of BUTAREN®, leads to increased import of sodium, which is important for patients taking diuretics.
MEDICINAL AND OTHER INTERACTIONS
So far there have been found no adverse drug interactions. The effect of BUTAREN® may be potentiated by its joint intake with pre- and probiotics.
PREGNANCY AND LACTATION
So far there is no evidence of adverse effects in pregnant and lactating women. Butyric acid is a natural product in breast milk, which has a beneficial effect on the infant.
SIDE EFFECTS
None to our knowledge. None reported.